One of my ambitious students discovered a small error in the Kivrim booklet.  The online version has been updated, so if you've purchased that recently, you can download the updated version now.
The errata is for page 28, pattern 5a.  The turning instructions for that pattern should look like this…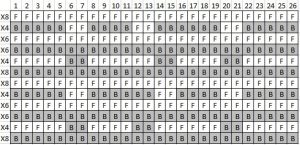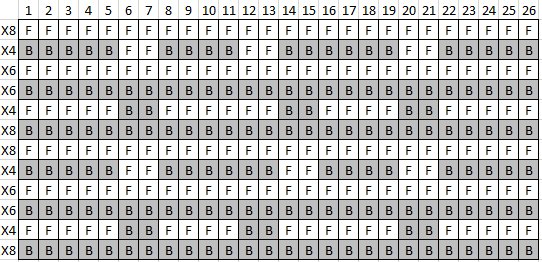 Of note, the special turning cards as listed in the incorrect pattern are 21-22, but they should be 20-21.  Thank you to Beth for finding this for me.