I just returned from Madrona.  I love this event.  Well run, fabulous students, great locale (Tacoma WA at the Murano).
I had Anne Berk of Intarsia Knitting renown (Annetarsia.com) as a student.  I always get nervous when a teacher is in my class.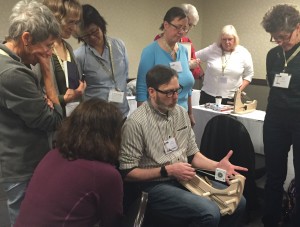 She took some shots of me doing my thing.
And then she was nice enough to write this about her experience…
Anne's Blog – Let's be a beginner again
Thanks Anne!